Felicity Fey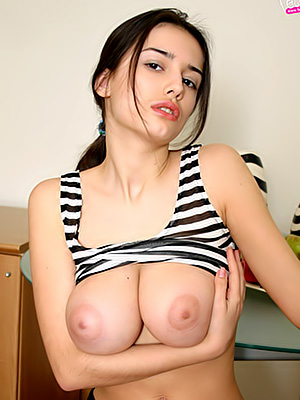 Felicity Fey
Height: 5' 4'' Weight: 47 kg

Videos: 33
Rating:
38
raters
Rate Felicity Fey using the stars above!
Thank you for rating this model!
You have already rated this model!
by
Astrological sign: Leo. When I was a younger girl, my friends used to tease and make fun of me because of my large boobies. They used to bounce up and down every time I moved. Well, look at who's laughing now that I'm all grown up!!! Felicity Fey is like any other 18 y.o. girl. She enjoys shopping, hanging out with her friends and all the usual stuff. What sets her apart from other 18 year olds is her desire to be seen naked and to show off her amazing big tits!
Best Videos from Felicity Fey
ADULT ADVERTISING