Amarna Miller is a stunning, 24-year-old redhead that hails from Madrid, Spain. This Hispanic natural beauty started out in the porn industry when she was just 19 years old and has been steadily gaining popularity ever since. This auburn-haired knockout can be found in scenes from Evil Angel, Private Entertainment, X-Art, Wicked Pictures, Reality Kings, and plenty of other top-notch companies in the business. She graciously took some time off her busy schedule to answer some of our questions and here's what she had to say. If you want to find out more about Amarna, check out her blog
Switch to Spanish version

1. When did you know you wanted to do porn?
Amarna: There wasn't a decisive moment when I knew I wanted to do pornography, it was more of an evolution. I have always been interested in explicit sexual representation, and I'm not ashamed of my sexuality nor of my body so being part of the industry in one way or another was always among my fantasies. I didn't think of it as real though! When I founded Omnia-X, the production company I dedicated 5 years of my life to, and I started taking photos and filming other people, being in front of the camera myself became a logical thing. It wasn't planned, it just happened naturally.
2. For a while you ran your own company Omnia-X, how was it to balance this project and your studies at the same time?
Amarna: Pretty complicated to tell you the truth! I barely had time for anything, and all of the free time and money I had was spent getting Omnia-X ahead. It was a hard road, but also very comforting: watching as your dreams take shape is priceless. Plus, having been organizing productions since I was 19 years old, now I have experience that I can apply to other aspects of my life, even though the company finally closed its doors.
3. What made you decide to dissolve Omnia-X?
Amarna: Several reasons. On one hand, there were disagreements between the partners; on the other, my potential and my career as an actress both had an amazing growth just when I finished college (Normal! I could finally travel to other countries and concentrate on dedicating fully to my own thing...) so there came a moment where the time I had available wasn't enough to make both projects work. That was when I had to contemplate leaving aside one of two options: my work as a producer or my work as an actress. What I thought at the time (and I still agree with it) is that in front of the cameras I have an expiration date. Sooner or later, people will no longer want to watch my scenes, so I'm going to make the most of the years I have left to travel, make money, have a good time and make contacts, and when in a few years I can no longer make a living off of my image, I'll go back to producing. Meanwhile, I'll keep working behind the cameras, though not at the same level as before.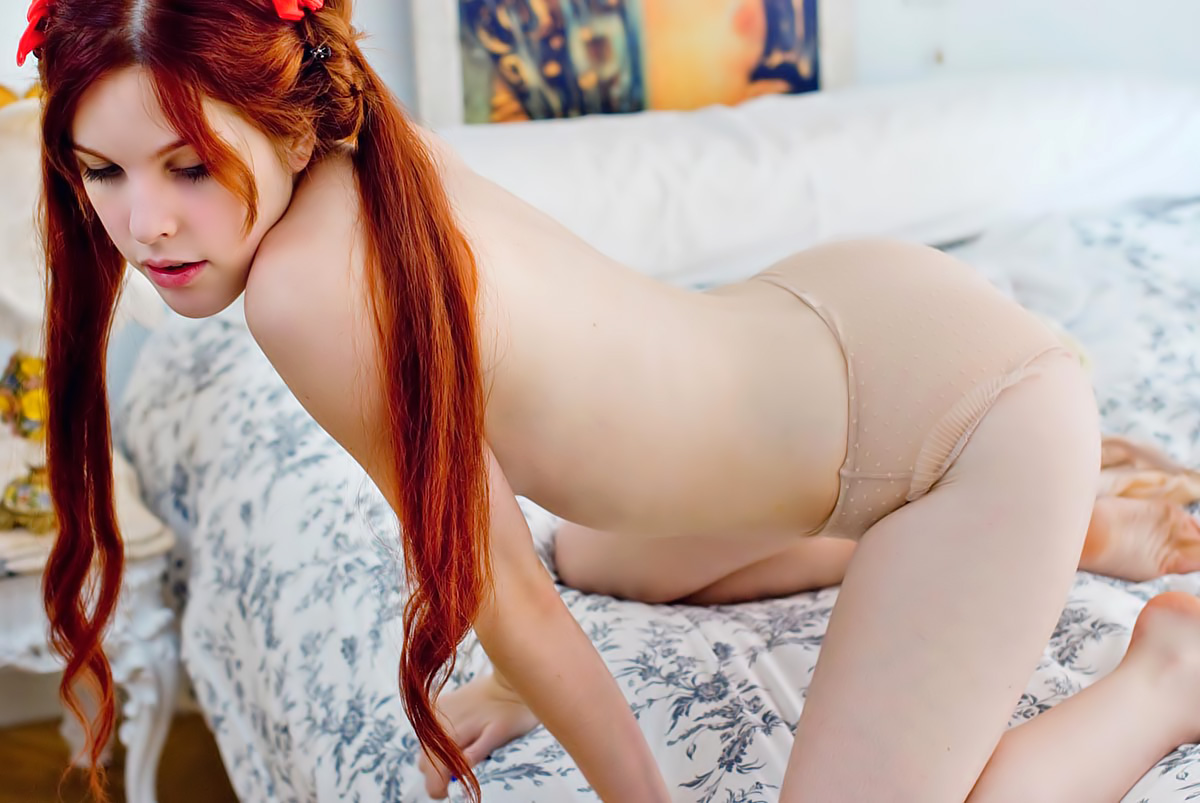 4. What do you like best about working in the pornographic industry?
Amarna: That it allows me complete schedule freedom (It's me that organizes my shootings and how and when I shoot), I can take vacations whenever I want to and, above all, I get to travel the world! Most times with expenses paid. Besides, I love sex and I can carry out fantasies that would be complicated to make happen in a standard lifestyle. Like fucking in a sauna and having a gang bang for example.
5. In your blog and on interviews, you have mentioned ethic porn on various occasions; could you tell us what that concept means to you? Is it something you're seeing more often?
Amarna: I decided to start talking about ethic pornography in contrast to the so called "porn for women". Personally, I think we have to go a step further than gender division in pornography, and support the production of ethic, consensual and egalitarian content. What is for me ethic porn? That in which the performers' rights are valued and their limits respected, where the work environment is safe and transparent legally speaking, and the opinion of the stars matters when it's time to produce content. The practices made in each film are agreed upon by all crew members, the salaries are fair and work safety is taken seriously ( STD tests in order, for instance). Erika Lust would be a clear example of a director of ethic pornography. Yes, lately many companies that follow these values have been showing up, but there's still a lot of road to cover.
6. When it comes to choosing who you're willing to work with on a scene, what are the things you keep in mind to help you make your decision?
Amarna: Before agreeing to a scene, there's a few questions I ask myself: do I feel like doing this video? Do I think I'm going to have a good time? Do I like the practices? Do I like the company? If the answer to all of these questions is yes, then I go ahead.
7. Pornography in general has changed a lot recently. In your opinion, to what do we owe those changes? Do you think the changes are for the better? What else would you like to change about the industry?
Amarna: Yes, I think the changes the industry has gone through in the last few years are for the better. Personally, I think that the consumer was tired of only getting X videos where in the end, the number of acrobatics an actress could do with her body was more important than conveying a real sexual encounter. They didn't identify with neither the extreme practices (double anals! Vaginal fisting!) nor with the performers (nipped and tucked blonde women, muscled men with huge penises...) so another market niche opened for a different kind of product. Companies like X-Art, Sexart, Joymii, Femjoy, Viv Thomas....they took advantage of the new demand to offer a more natural, more romantic kind of sex with girl-next-door types of women and more conventional sexual practices. That doesn't mean I think the other type of porn isn't ok. (I love gonzo!) But I always find it positive that there's more variety to choose from, which is exactly pornography's problem...all the videos look the same. What else would I like to change in the industry? I would appreciate more diversity of perspective. Not only more X cinema directed by women; I also want to see trans, bisexuals, people of the queer and LGBT communities, etc...in front of and behind the cameras. Variety is the spice of life!
8. I read in your blog that you once turned down a 1800 USD job to stay true to your principles, which I find very admirable, what else have you done in your life that you're proud of?
Amarna: A lot of things to tell you the truth. It's complicated choosing only one, but if there's anything I feel proud of in these last few years is having learned to listen to myself and my desires, and getting into pornography fighting against social conventionalism and what people say. Because it seems that when you decide to work using your image and your body you're automatically devaluating your intellectual capacity. And that's absolute BS! I've had to fight against a lot of criticism, but I'm still here and I'm doing great. I'm very proud that I'm fighting for my dreams!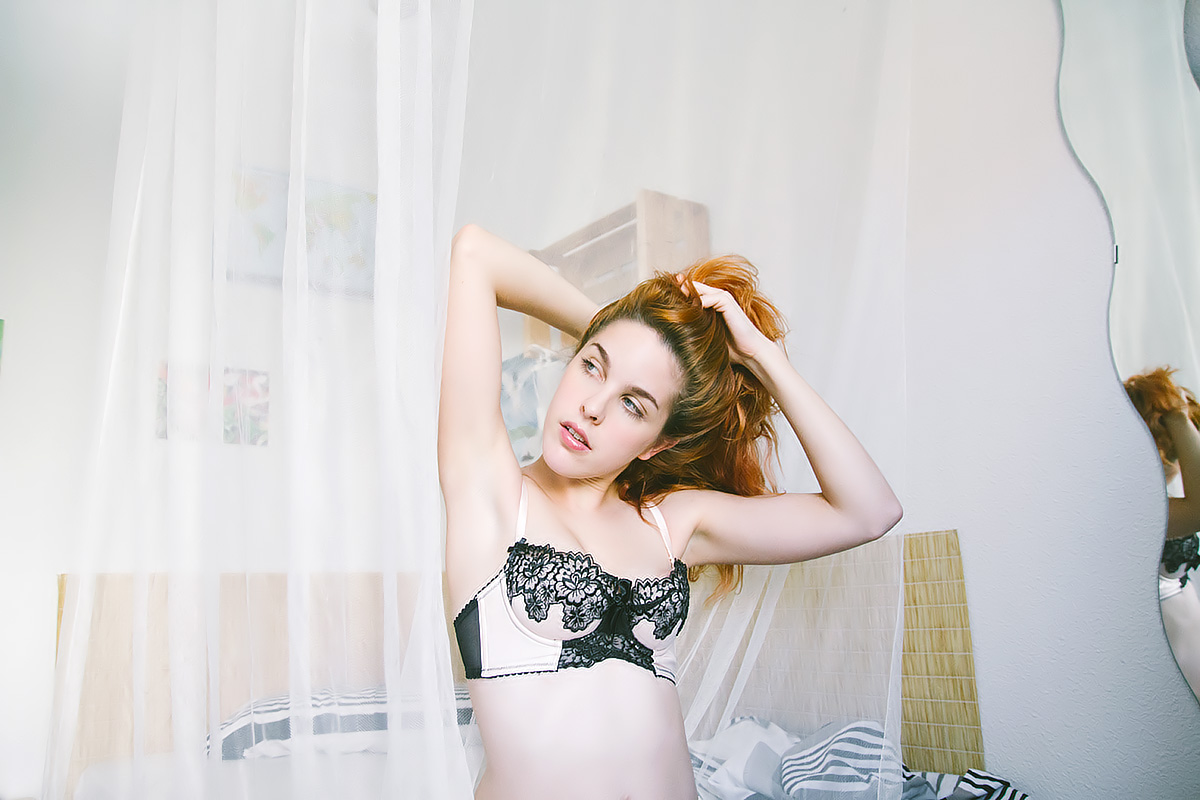 9. I may be wrong, but I believe that you're part of a new breed of adult actresses: strong and confident women that choose to be part of the industry and are open about what they do. Do you agree? Do you think this is a tendency on the rise?
Amarna: I think now we have an easier time bringing awareness to our thoughts and our situation through the Internet, interviews, blogs... But I personally think that any woman who has the courage of being a proud sexual worker deserves my complete admiration. To think I was the only one doing it would be to sin of egomania. Is it a tendency on the rise? That's a good question. Lately it seems that getting into porn has become something cool, almost like a fashion. I'm not trying to be the model of a trend, I simply do what I like to do and I'm open about it.
10. When you're not working, what do you like to do?
Amarna: I love reading and I really like photography, but what really makes me happy in this life is: traveling! Wherever and however, to the most remote place in the planet. I'm addicted to getting out of my comfort zone. Moreover, since I barely spend time in my country, I try to use my free time being with my friends, boyfriend and family.
11. I know you've got an adventurous spirit but, is there something you would never do? (not just in porn, but in general as well)
Amarna: In Spain, there's a saying : "Nunca digas de este agua no beberé, ni este cura no es mi padre". (Translates roughly to: "never say 'I won't drink this water' nor 'this priest isn't my father'", which has the same meaning as "never say never".) I don't like generalizations or binary decisions; the only thing I'm certain of in this life is that I'll keep doing everything that fills me and makes me happy, following my ethic and moral principles.
12. Could you tell us what a day in the life of Amarna Miller is like?
Amarna: Each day in my life is different. I travel a lot and that keeps me from having a routine or following a repeating pattern. In the days I'm filming, I spend practically the entire day on location. And when I don't have to shoot a scene, I spend my time updating my website, looking for new jobs, buying plane tickets, booking hotels, answering interviews, taking promotional photos, and a long etc... I'm sorry I can't be more specific!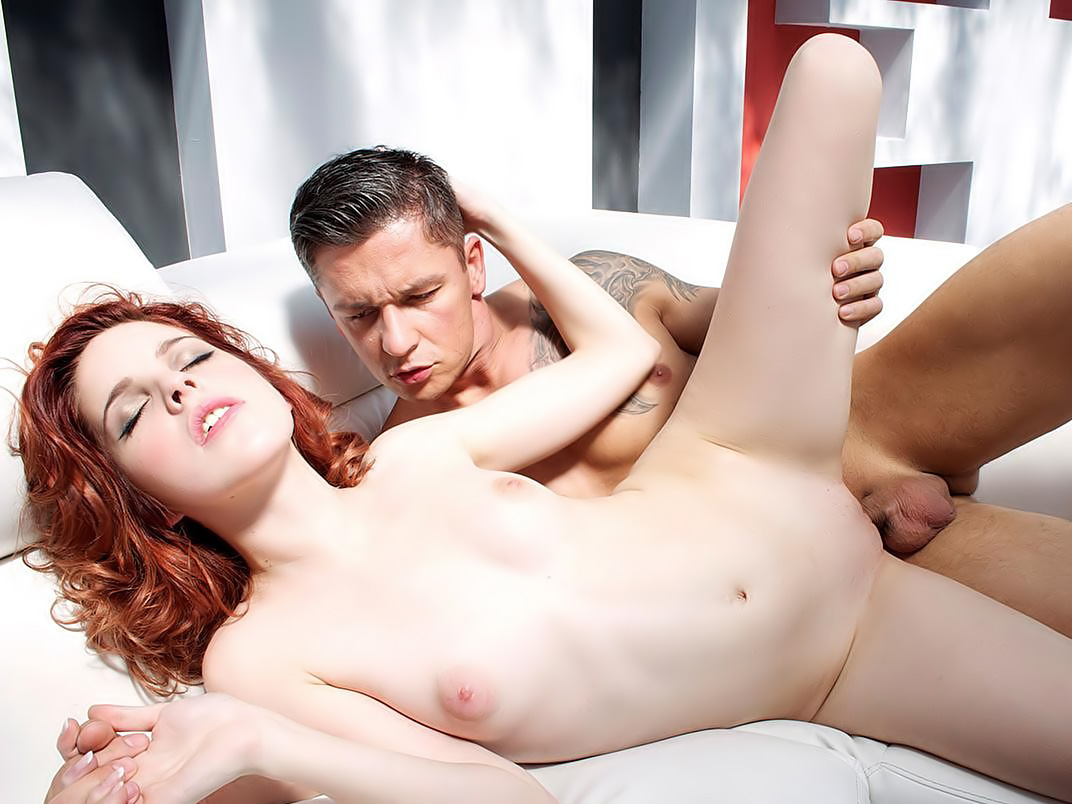 13. What is your favorite book, movie and song?
Amarna: The Electric Kool-Aid Acid Test by Tom Wolfe; practically every movie by Terry Gillian and David Fincher, and All Along The Watchtower by Hendrix. Though by the day after tomorrow, I'll probably have other favorites; my tastes change very fast.
14. Is there anything else you'd like to tell your fans?
Amarna: A billion thanks for following my work and my adventures. It's an honor that you're reading this!
Sources:
//www.amarnamiller.com/