In October, Playboy magazine announced that they decided to go non-nude; a risky and surprising decision to say the least, with the magazine being known for their provocatively nude centerfolds since their first issue with Marilyn Monroe on the cover in 1953.
Nudity and Playboy Bunnies have been a staple of the brand since its inception (especially the former), and it's hard to picture a world where the gentleman's magazine will no longer display its models in all their naked glory. However, times are changing, and nude pictures of lovely women are no longer a hard thing to come by; a few clicks of the mouse and an Internet connection will grant you access to more nakedness than you could ever go through in a lifetime. So it's really no hardship to see the logic behind Playboy's executives' decision to move in a different editorial direction, with their publication's circulation numbers at an all time low and erotic content so easily found online.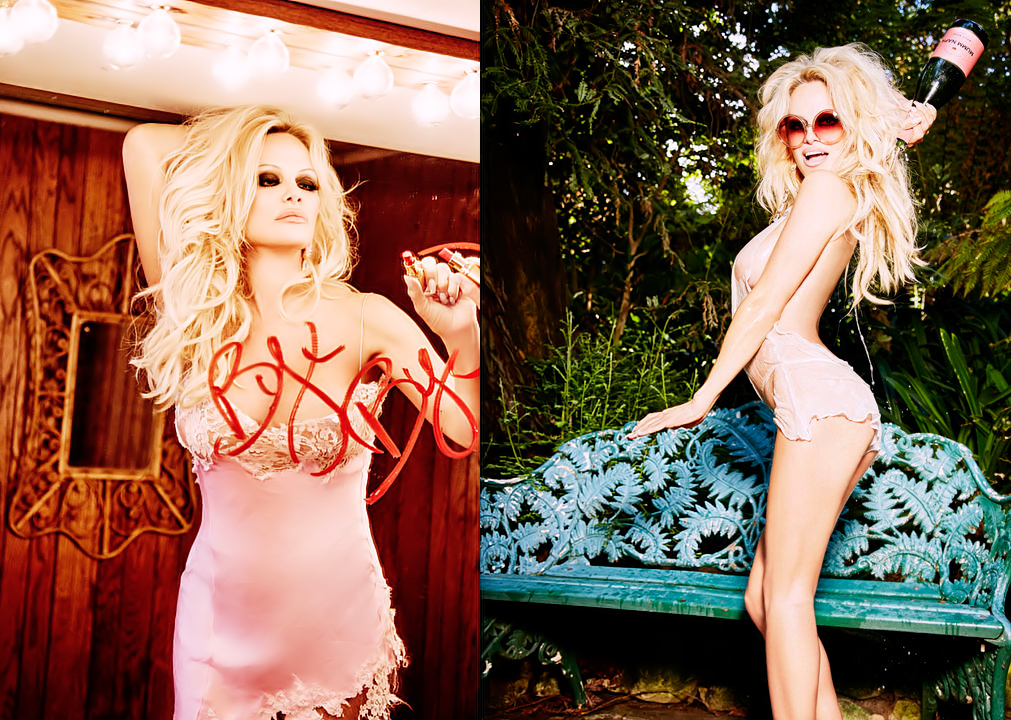 "Yes, we're taking a risk by going non-nude, but this is a company...that has risk in its DNA...Our journalism, art, photos and fiction have challenged norms, defied expectations and set a new tone for decades. So we say: Why stop now?" Playboy staff wrote on their site's blog in October.
To commemorate this momentuous occasion, the last issue of Playboy containing nudity will have none other that the gorgeous Pamela Anderson on the cover, as well as her completely naked figure within its pages and an interview of the blonde bombshell done by, ocassional Playboy contributor, actor James Franco. As they put it "To close out this era in the magazine's history, it only made sense to put the most famous Playmate in Playboy history on the cover...".
The January/February 2016 double issue of Playboy will mark the 48-year-old blonde's 14th cover for the magazine since 1989, more than any other celebrity has done before, and her 15th pictorial in its pages. Anderson told Entertainment Tonight "I got a call from [Hugh Hefner's] attorney who said, 'We don't want anybody else. There's nobody else, could you do the last cover of Playboy?'" After careful consideration and consulting with her sons, the former "Baywatch" actress finally agreed to do the photo shoot.
The sexy pictures of the sultry blonde that will be feaured on Playboy's last nude issue were taken by renowned fashion photographer Ellen Von Unwerth in and around the Playboy Mansion, with Anderson generally making the most of her last ever Playboy photo shoot. "I took off all my clothes, and I rolled down the hill as fast as I can," she said. "I was just screaming, and hair and boobs were flying, and shoes were going everywhere."
The final nude issue of Playboy will hit the stands on December 11.