Born in Oklahoma on June 1st of 1996 and raised in Nebraska since the age of 11, this stunningly beautiful midwestern teen has taken the adult industry by storm with her gorgeous good-looks, sweet as pie personality, and hot petite figure of only 5'5'' and under 100 lbs. This intriguing newcomer goes by the name Naomi Woods and, let me tell you, the naughty starlet is already one of the most talked about newbies in the porn business since her casting debut on June of 2015.
Even though it's been less than a year since Woods started starring in porn scenes, this green-eyed cutie has already managed to work for some of the top adult production companies out there: including Reality Kings, Bang Bros, X-Art, Mofos, and New Sensations among others.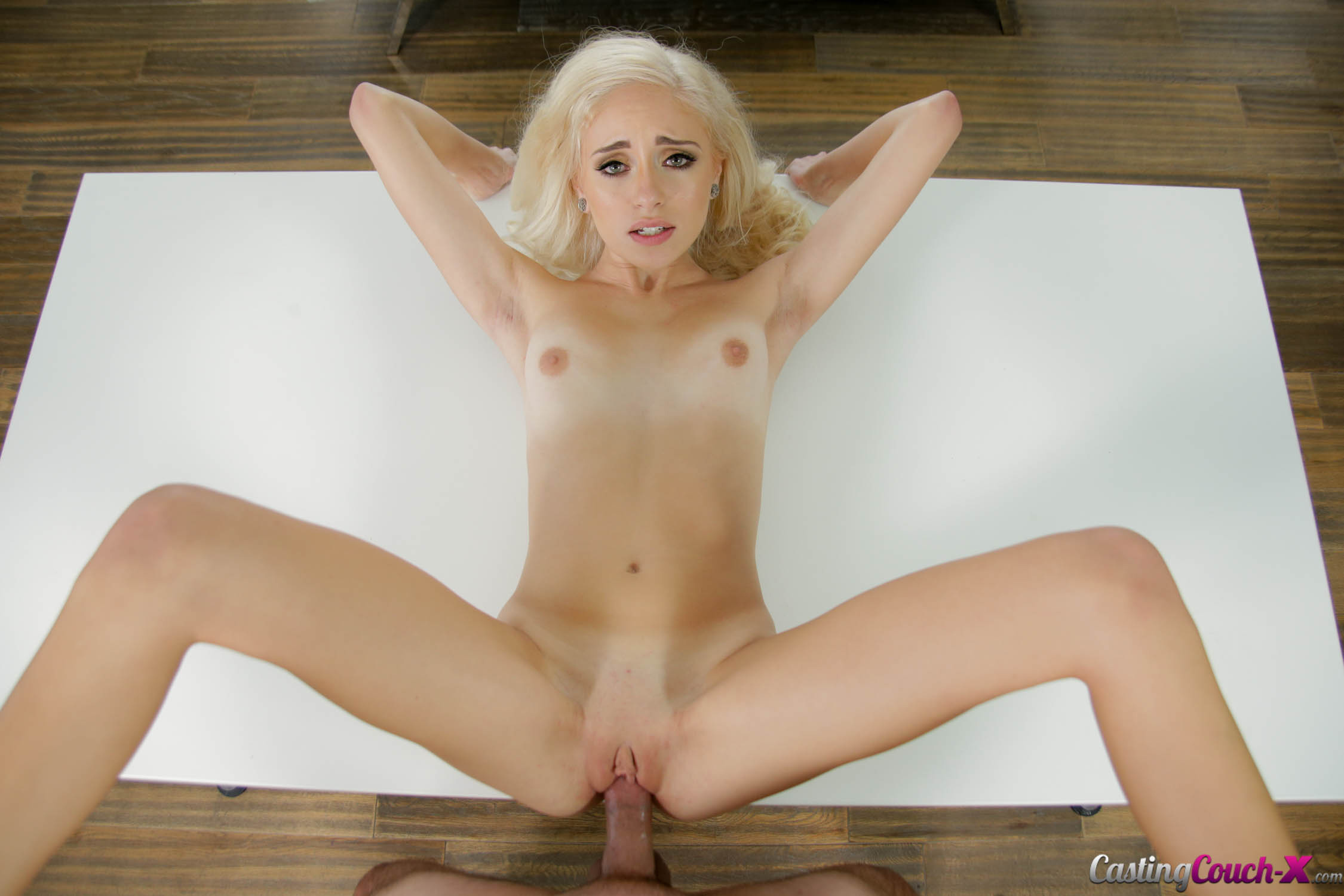 That may come as a surprise, however, it only takes a single glance at the lovely Naomi in action to see the reason why her brand spanking new career in pornography has taken off like a rocket. Her long blonde lockes, her piercing green eyes, pouty mouth and over-all classically beautiful features coupled with an exquisitely petite nubile body with firm perky B cup tits, a shapely ass that tapers down to long slender legs, and a drool-worthy looking pussy make Naomi the epitome of the girl-next-door appeal all rolled into one delectable package.
However good her physical appearance may be (and it's definitely better than simply good), that's not the only thing that makes this blonde 19-year-old so popular. If you've ever seen her interviews, you already know all about her sweet, fun-loving personality and her "I'll try anything once" attitude. Unlike the grand majority of pornography newbies, this blonde teen started her career by jumping straight into the deep end of things, willing to do everything from solo masturbation, to lesbian, blowjobs, hardcore BG scenes, interracial, and group fucking shoots from the get-go. She even set off with a grueling filming pace, shooting her first 10 scenes in her first 10 days in the industry according to her twitter.
In her video by Casting Couch X, you get to watch her during one of her earliest porn experiences and, though understandably a bit nervous at first, she takes it all in stride. From the interview portion where she mentions her love for fashion and her urge to explore her sexuality within the adult industry, to the actual fucking session, you can see as Naomi slowly unwinds, gets comfortable and starts enjoying herself quite a bit if the moan-filled orgasms are anything to go by.
If you hadn't heard of the stunning Naomi Woods before, I urge you to check out her casting video, it's really something to witness this blonde teen babe sucking cock and getting pussy fucked on camera for the first time. Mark my words, this new porn starlet will be winning awards and become a big name in the industry in no time.