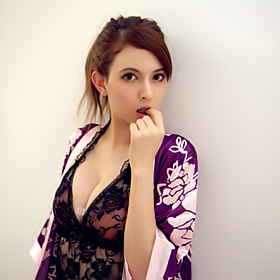 Japanese porn star Rola Takizawa
A Chinese magnate has, apparently, offered a Japanese porn star a USD 8 million contract to be 'exclusive' to him for 15 years. The 22-year-old erotic actress known as Rola Takizawa or Rola Misaki is a half Russian, half Japanese beauty that started out as a teen model and internet celebrity after sharing some raunchy videos of herself on social media before making her big debut in the adult entertainment industry in 2012 with the Prestige Label. Though Takizawa earned a few fans in Japan, it was in China where she became really popular, garnering a sizeable following of almost 5 million people on Weibo, the Chinese version of Twitter.
Soon after releasing her first sex tape, Takizawa took a break from the AV industry and went to work at a sex club while on hiatus from Prestige. The club's name was Club Tora no Ana, and it offers AV models as escorts for its customers in Tokyo. According to the Shukan Post some 120,000 yen (or around USD 1000) were required for 90 minutes of this actress' services. Though her profile is still on Club Tora no Ana's site, I don't know if Takizawa was still offering her erotic services when she went back to the AV industry, this time under the name Rola Misaki and for Idea Pocket instead of Prestige Label.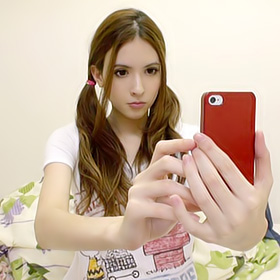 Either way, that point may be moot since the Chinese businessman, reportedly well known in the entertainment industry, whose nickname is "Serious Brother" has secured her services for the next 15 years under the title of 'personal assistant' for the lofty sum of 1 billion yen or 8 million US dollars. While the specific terms of the legally binding document have not been disclosed, the rumors are that with it her employer will increase her presence in the Chinese entertainment industry in exchange for her acting as his personal assistant. No doubt, he will also get a personal return from Rola for his investment as well.
Everyone's been calling this event as a modern "Pretty Woman" tale, and it certainly appears to be so what with the insanely rich man hiring a working gal for a time, however it's unlikely that this story will end quite like the romantic comedy does; after all, life's not a movie. Meanwhile plenty of Rola's fans have been left mourning for their favorite porn star's unexpected retirement. One of her fans said: "She's one of the best, a natural. I can't believe she's gone off with this man." Another posted: "It's a sad day for us fans. Come back to us after 15 years. We'll still be here."
Sources:
- //www.akiba-online.com/threads/what-can-you-say-about-rola-takizawa.1308032/
- //www.tokyoreporter.com/2012/11/01/chinese-takeout-av-actress-rola-takizawa-employed-at-tokyo-sex-club/
- //www.kpopstarz.com/articles/202340/20150517/rola-misaki-takizawa.htm
- //www.wantchinatimes.com/news-subclass-cnt.aspx?id=20150512000065&cid=1303
- //www.mirror.co.uk/news/world-news/rola-misaki-takizawa-porn-star-5702773
- //www.express.co.uk/news/world/577590/pornstar-personal-assistant-businessman-pays-5million