Two things that don't necessarily come hand in hand in our minds is the adult entertainment industry and charitable organizations; but if there's one good thing about the Internet, is that plenty of things that don't really go together have managed to be united in what I regard as a beatiful mixture that, though it may be a bit entropic, actually makes a kind of sense. This view certainly applies to the idea of porn for charity, don't you think?
Let's face it, the adult entertaiment industry in general is a veritable cash cow that has raked in tons of dough over the years. However, even though plenty of porn companies are interested in giving back to the community, they have encountered quite a few hurdles that have impeded their alturistic intentions. One would think that a charitable organization in need would accept a generous donation, no matter whence it came from, but you would be wrong, since plenty of charities have refused to take money from companies associated with pornography.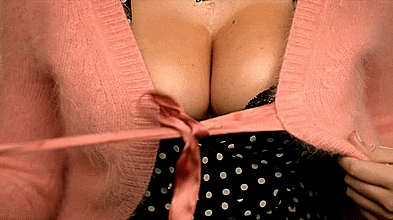 One notorious case of the former involves the Internet porn sensation Pornhub and its fairly recent charity "Pornhub Cares" when, back in 2012 they started a campaign for Breast Cancer Awareness Month, where they would donate one cent per 30 videos watched on their site from the big-tits and small-tits categories. Pornhub's intention was to give the money raised to the Susan G. Komen Foundation, but the foundation had other ideas. They outright refused to take donations from the pornographic website stating that "Susan G. Komen for the Cure is not a partner of pornhub.com. We will not accept donations from this organization and have asked them to stop using our name." Pornhub Cares raised about $25,000 with this fundraiser campaign but then tripled the money, offering a lofty sum of $75,000 to various organizations dedicated to funding cancer research.
Since then, Pornhub Cares has continued with its charitable efforts and last month they announced their latest project: the Annual Pornhub Scholarship. They are offering a $25,000 scholarship to legal age college students that like making others happy. The applicant must have a 3.2 GPA, send an essay answering the question "How do you strive to make others happy?"and an up to five-minute long video that "elaborates on the good work you do and anything else you might want to say"
Another porn-related charity that's come up recently is called "Hump the Bundle". Former adult review site owner, Humpy Leftnut is the mastermind behind this new endeavor that offers bundle deals on porn at a price selected by the buyer. The premise is simple,(right now there's an ongoing step bundle you can get in on) there are three different tiers you can choose from depending on how much money you can spend. In the first tier, bundles start at a minimum of $1 and the price increases $0.01 with each purchase (as of right now the minimum starts at $8.87). Every time they hit an even number ($2, $3, $4, etc.) a new scene is unlocked and becomes available for everyone who bought the step bundle. If you decide to pay more than the minimum, you unlock the required number of additional scenes instantly and if you shell out over $20 you get your bundle plus bonus content. Basically, the more you pay, the more you receive. In the default setting, the funds raised are divided with 65% going to the independent porn companies that supply the content, 20 % goes to the charity the bundle supports and the final 15% goes towards bandwidth and server maintenance. But you are also given the choice to split the money as you like. Currently, Hump the Bundle supports the Ablegamers Charity and Charity of our Choice.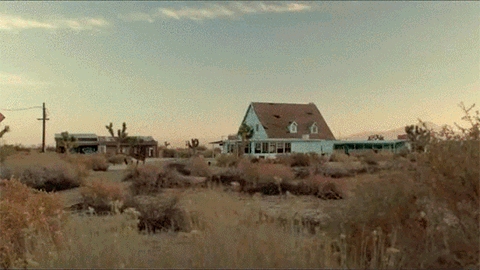 On January of 2015, sultry porn star and former aerospace engineer Mercedes Carrera organized an online pornographic stream called The Porn Charity. With the help of Canadian company The Fine Young Capitalists and alongside five other porn stars, Carrera held a live cam show to establish the first porn-funded STEM schoralship. Well known cam site Webcam.com donated free air time to Carrera and her team of porn stars (which included Paisley Parker and Holly Heart) and suscribers could request specific sex acts for a fixed donation amount. One of the most outlandish requests was the fisting of the lovely Holly Heart for a $1,000 donation. The show was dubbed the "View of Sex" and they managed to raise $5,000 in just a few hours; that coupled with the money raised via an Indiegogo campaign that sold Vivian James merchandise, Carrera and her pals raised a total of $11,280 for The Porn Charity in under two weeks.
The overwhelming success of these fundraising campaigns show just how much and how easily porn consumers can help finance charities around the world. Unfortunately, the fact that these porn-based camapigns have struggled to find a charitable organization that will actually accept their donations clearly depicts society's discomfort with pornography as well as its antiquated views on the sex industry. Hopefully, with time, those views will change and we'll all be better for it; charity work will certainly become infinitely more entertaining when that happens.