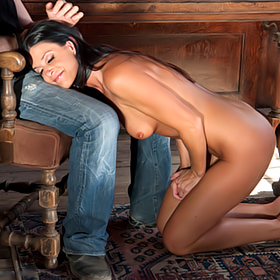 While it's very true that the notorious 'Shades' trilogy has inspired tons of readers around the world to take a peek behind the BDSM curtains, I think it's fair to point out that many expericenced people in the community are not the biggest fans of the book and do not necessarily appreciate the way their lifestyle was shown. And, honestly, I believe they have a reason to be a little bit mad about it.
After reading the trilogy, I'll admit, I was more fascinated than ever with the BDSM world and what it entailed. However, like any good writer, I proceeded to do a lot of research on it; I didn't take the novels' words at face value and just considered them to be true. Any avid reader knows that authors are allowed plenty of creative license when it comes to their writing in the fiction category. So, after reading tons of articles and even a couple of books, I came to the conlcusion that "50 Shades of Grey" really has nothing to do with the realities of the BDSM lifestyle, it only takes a couple of aspects of it, that got written-in in a way that suits the story, and not necessarily speaks the truth. Let me clarify, I'm not talking about the techniques used in the sexual scenes of the books (like the safewords, the contract and the actual kinky fuckery as the author puts it); that stuff may be completely accurate as far as I know. I'm mostly referring to the way they went about it, with an experienced man coercing a young innocent woman into trying it, giving her an ultimatum, and even having her intoxicated with alcohol in one or two scenes. The book also gives the impression that BDSM is this very bad thing that only damaged people choose to do; and from what I've read online, that's not it at all: ordinary people with normal childhoods also enjoy the lifestyle (though, of course, there are exceptions).
Without further ado, this is what I have learned so far. Please keep in mind that I am not, by any means, an expert on the subject nor do I consider myself to be 100% informed on it; this is just some of what I've managed to learn about BDSM and thought I'd share the knowledge with you all.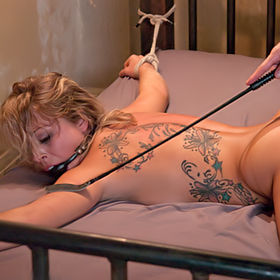 BDSM is consensual and should never be forced
So, the obvious first question that I asked myself was: what exactly is BDSM? As many of you know, this is an acronym that stands for Bondage/Discipline, Dominance/Submission and SadoMasoquism, and I'm sure a lot of other things that I'm not even aware of fall under the umbrella of the BDSM denomination. This is considered to be an "alternative"sexual practice and has been highly stigmatized, since it's usually mistakenly believed to be mainly focused on pain. In truth, there are many levels of BDSM practice, and though for some people pain is an important component of it, others are more into the sensuality and the exchange of power it entails. Specifc practices vary a lot depending on the people involved.
Within BDSM, a person may fit into one of three roles: dominant (dom, domme), submissive (sub), or switch. The terms are pretty self-explanatory; the dom is the one that "has"control, the sub the one who "gives" it, and the switch can literally switch back and forth between the two depending on the scene and what his/her parter prefers. In addition to those three, there's also the concepts of topping and bottoming, though these are much more transitory terms than Dom/Sub/Switch, usually activity specific. The Top is, of course, the do-er and the Bottom is the do-ee.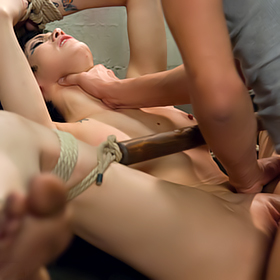 Like I mentioned before, BDSM comes in many, many forms and there as many practices as there are individuals; remember, everyone is different, and everyone has different limits of what they will or won't do. However, the main ingredient in any healthy D/s or M/s relationship is a code called Safe, Sane, Consensual or SSC for short, that everyone must abide with.
Safe means that though people play hard, they do it in a safe manner. There's a difference between giving and receiving pain for sexual gratification and actually causing harm to your partner. BDSM relationships should always be as safe as possible and for that, communication, safe words and preparation are essencial to both the Dominant and the submissive.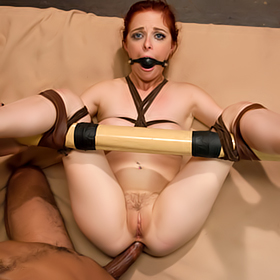 BDSM is 100% not vainilla sex experience
Sane means that they don't play while intoxicated (be it drugs or alcohol), angry or in a frame of mind that may make it difficult to determine boundaries and evaluate risk. Though limits are pre-established and may be pushed a little, hard limits are never overstepped during a scene. It is a Dom/mes responsibility to care for Their subs' mental and physical welfare at all times and it is a sub's duty to communicate their needs with his/her dominant constantly and honestly.
Consensual is what make those who practice SSC different from abusers. It means that both the Dominant and the submissive have discussed limits and have given their consent to each other prior to a scene or within the known boundries of a longer relationship. BDSM is consensual and should never be forced, every participant has the right to stop a scene any time he/she wants with the use of agreed upon safe words or other methods.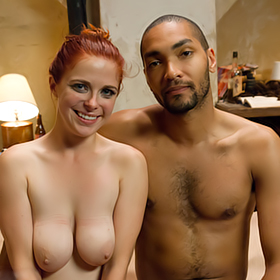 BDSM partnership is all about trust
So, there you have it, like any other healthy sexual relationship, a BDSM partnership is all about trust, communication and respect; so it's not as extraordinary as you may think it is. Yes, the 'vainilla' world differs from the BDSM one quite a bit but, almost no one is 100% vainilla in their sexual practices. If you've ever introduced blindfolds, bondage or toys in any way or form to some bedroom play with your partner, your desires may well fall somewhere on the BDSM scale, and that's perfectly natural.
The good news is that "50 Shades of Grey" is introducing millions of people to the ideas of BDSM sex, and although it's not an accurate portrayal of the lifestyle, it has helped peak peoples' interest in that world and has made it less of a taboo subject. If you're interested in BDSM, remember to do your research; the Internet is filled with great articles and books that will help you learn what your place could be in this new world you're entering. After all, knowledge is power!
Sources:
− Source of pictures (//www.sexandsubmission.com)
− bdsmfordummies.wordpress.com "Fundamentals of BDSM"
− divinecaroline.com "6 Myths about BDSM inspired by '50 Shades of Grey'"
− womenshealthmag.com "5 Major Myths About BDSM"
− openmindedhealth.com "Psychological Characteristics of BDSM Practitioners"