On June 10, Pornhub announced the start of a crowdfunding campaign on Indiegogo called Sexploration, where the pornographers intend to raise USD 3,4 million to film and experience sex in suborbital space. And here you probably thought you had already seen everything the porn industry had to offer; I know I did.
According to Pornhub's promotional video on Vimeo, the ground-breaking sex tape will be starring porn star Eva Lovia and stud Johnny Sins as they find out just what it's like to climax in zero gravity. They'll be teaming up with top ranking adult studio Digital Playground for this venture, and are offering up all sorts of incentives to get people into the idea.
The potential doners to the campaign will have plenty of perks to select from -all named after different planets an other space-themed stuff like "Black Hole" and "Apollo 69"- raging from the $1 donation called "Pluto" where the doner receives a Certificate of Endorsement, all the way to "Uranus"; which means a hefty contribution of $150,000 and has as a prize of the 2 spacesuits worn by the stars, with underwear and a swag bag included in the deal.
During the first day of the crowdfunding campaign, Sexploration had already reached 10 K mark, showing a great enthusiasm on the part of Pornhub's users to see this new pornographic venture come to life. At the moment, the project has raised just shy of 20 K and, according to their Indiegogo page, the camapign will go on for another 56 days so there's still plenty of time left if you want to add your support to make Sexploration happen.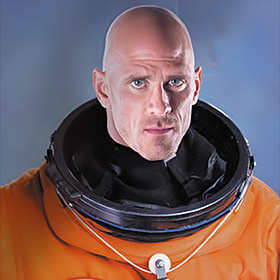 All the proceeds from the capmaign will go towards shuttle seating for the crew and performers, as well as the new equipment needed to film in outer space. The rest of the costs in making the movie such as promotions, salary for the stars and pre/post production costs will be covered by the company. If they manage to reach their goal, Pornhub expects they'll be launching into space on 2016.
What do you think about this project? In my opinion it could be really fun to watch, not to mention film, a porn movie like this and it will certainly be unlike anything else we have ever seen from the adult industry. I wish Pornhub luck in this new endeavor and hope they'll be able to get the funding to get this campaign off the ground; I've certainly seen a lot of money put to worse use than this.
Sources:
-//www.businessinsider.com/pornhub-is-making-a-sex-tape-in-space-2015-6
-https://www.indiegogo.com/projects/pornhub-space-program-sexploration#/story
-//www.space.com/29642-sex-in-space-crowdfunding-pornhub.html
-//venturebeat.com/2015/06/10/pornhub-is-crowdfunding-3-4m-to-explore-the-final-frontier/